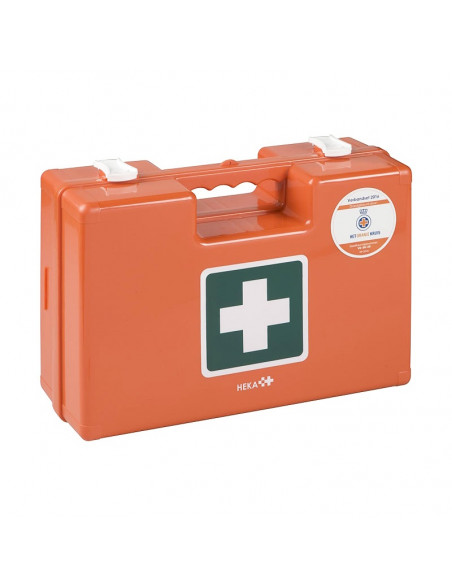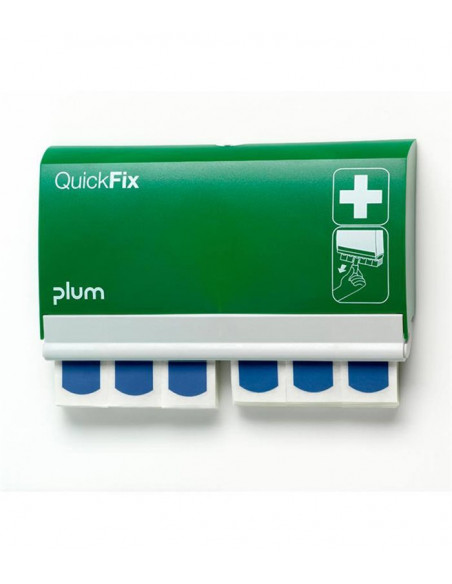 Need a first aid kit for the company, but you don't know which one fits well with the services you offer? The Horeca first aid kit according to the latest standard of the Orange Cross is suitable for companies, organizations and associations that work with food. The 84-piece first aid kit has all the materials to provide first aid. Check out our industry checker now, in which you can see which first aid kit you need for your company, organization or association.
BHV first aid kit HACCP with Quickfix HACCP plaster dispenser
Every organization is obliged by the Working Conditions Act to take measures in the field of company emergency response and to have, among other things, a well-equipped first aid kit. This case is especially intended for the catering and food industry. The case meets the health and safety requirements for, among other things: cafe, restaurant, (professional) kitchens, culinary (outdoor) activities, catering suppliers, food industry and the like. In addition, this case also meets the latest guidelines of Het Oranje Kruis and this case is supplied with an Orange Cross certificate sticker.
This BHV standard first aid kit contains bandages and articles that are necessary for treating injuries that can occur in the event of minor calamities in the workplace. All articles are placed in compartments and are protected with transparent cover plates. This makes the first aid kit compact and well-arranged. It is recommended to seal the case with a control sticker or seal. This way you know whether your suitcase is still complete and therefore meets the guidelines or whether you have to reorder the missing products.
What are the advantages of the first aid kit including a plaster dispenser?
First aid kit remains sealed
Easy access to a simple plaster dispenser
Quick and easy to mount on a wall or wall
This first aid kit includes a Quicfix HACCP plaster dispenser. These striking blue patches have a metal layer that can be detected by a metal detector. The patches are made of PE material so that the skin can continue to breathe. In addition, they are waterproof and skin-friendly. This extension prevents the first aid kit from being opened unnecessarily. The most commonly used first aid products are always plasters. When you hang these two items together, the first aid kit will last much longer. You can also order refills of the Quickfix plaster dispenser.
Product specifications
This suitcase is most suitable for companies up to 10 people
The size is 32 x 23 x 13 cm and is included including wall holder and screws
Meets the guidelines of The Orange Cross (2016)
Especially for the catering and food industry
In addition to an emergency response kit , you can also order various other emergency response kits and, for example, A and B first-aid kits.
Color

Orange

Material

ABS
PP

Size

32 x 23 x 13 cm

VAT

9%

Wallbracket

Yes

Delivery Time

Ordered before 17:00 is delivered the next day.

Medical Device

Yes

Suitable for

Voedingsindustrie

Value

€ 50,00 - € 74,99